Frequently Asked Questions
What is Social CRM?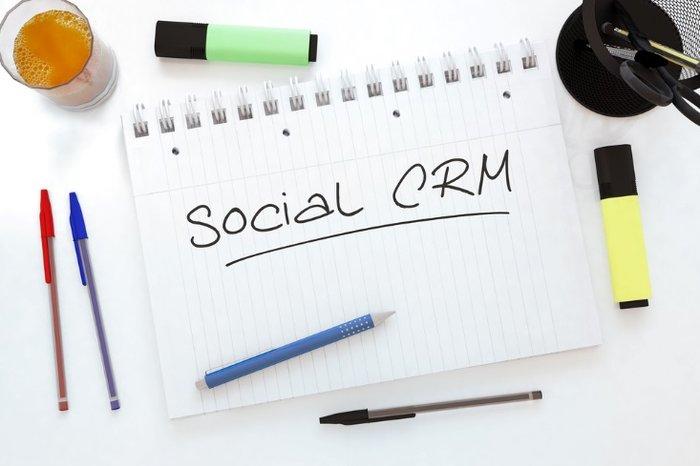 If you own, operate, manage or strategize a business in today's global economy, then there is no excuse for you NOT to maintain at least a small part of social networking. Effective Customer Relationship Management (CRM) includes a well-rounded participation in Social CRM.
You may not be the Facebook guru or the space cowboy of the 'Twitter-verse', but you have to have a social voice. So many organizations have reaped the benefits of Social Media Marketing that choosing to ignore Social CRM can mean business suicide.
Social CRM meets CRM Systems
Without a social presence, your brand identity is severely lacking and your business' success will reflect it. Social Customer Relationship Management is the maintenance of your Web 2.0 presence, by way of social media influence, between your target consumers & customers.
Implementing a cloud-based CRM system will help your entire organization better manage the social CRM across multiple channels. Becoming an Influencer is extremely valuable and the more your target audience acknowledges your brand, the greater the return. To some, Impressions are just as important as visits.
Having your social media accounts managed within your cloud-based CRM for business increases the element of routine and strengthens the resolve of your social media calendar. Businesses utilizing Social CRM have better, interdepartmental (if permissible) and multi-channeled connectivity. This in turn maximizes the effectiveness of all:
Campaign Management
Social Media Account Management
Project Management
Product Management
The list is endless when it comes to the potential benefits and growth Social CRM creates. The fact that it can be centralized for better accessibility makes cloud CRM systems that much more important!
Trending Topics
Just when you've finally got your Social Media Calendar and your Content Calendar aligned with each other and the strategies of every department or team, something shocks the world! Not a problem with a fully customizable Social CRM module making it easy to deviate from the normally scheduled posts.
Update, cancel or modify and create real-time posts across the board and let it be visible to all other internal users instantly. Even specialized campaigns can be addressed and routed accordingly as hot of the presses news or data comes down the pipeline. No one is left in the dark when everything is brought to light from one platform!
Digital, Technical, Virtual
The automation of your social customer relationship management adds to the technical aspect of effective branding. From social techniques to social technology, you'll experience better engagement with a complete Social CRM strategy.
Communicating with your customers via social media takes you from being a faceless business entity to a relatable, attractive group of business professionals who really care about the products or services they represent.
The best part about the best social CRM is that you don't even have to start out as an expert on all social networking sites. You just have to be you, be professional, be engaging, be relative, be creative and above all else, be an influencer to your target audience and target market!