Frequently Asked Questions
Here's a list of our CRM FAQ – the most frequently asked questions from people researching our CRMs. If you can't find what you need do Contact Us for help.
If you have any questions or comments. Please feel free to Contact us. We will get back to you. Visit our Forum for tips from other eZnet CRM users.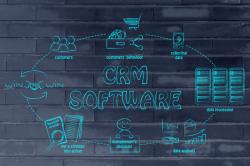 It's simple! A system that can manage all of the data related to all contacts, leads and even campaign act ...


Total Records :
Page(s) :
1